*Please note, the voice over in the video was only used for timing purposes to sync up the animation with GFR's live presentation. It was not part of the final product.
Global Formula Racing is an international cooperation between the
BA Racing Team
from Duale Hochschule Baden-Württemberg-Ravensburg (DHBW), Germany, and the
Beaver Racing Team
from Oregon State University (OSU), USA. Every summer GFR ships their car to Germany and races it against hundreds of other universities. As part of the competition, they are judged on a mock business presentation in which they pitch the car to "investors"(judges) in hopes of acquiring funds to mass produce their car and sell it on the market to weekend racers. Check out GFR's website for more.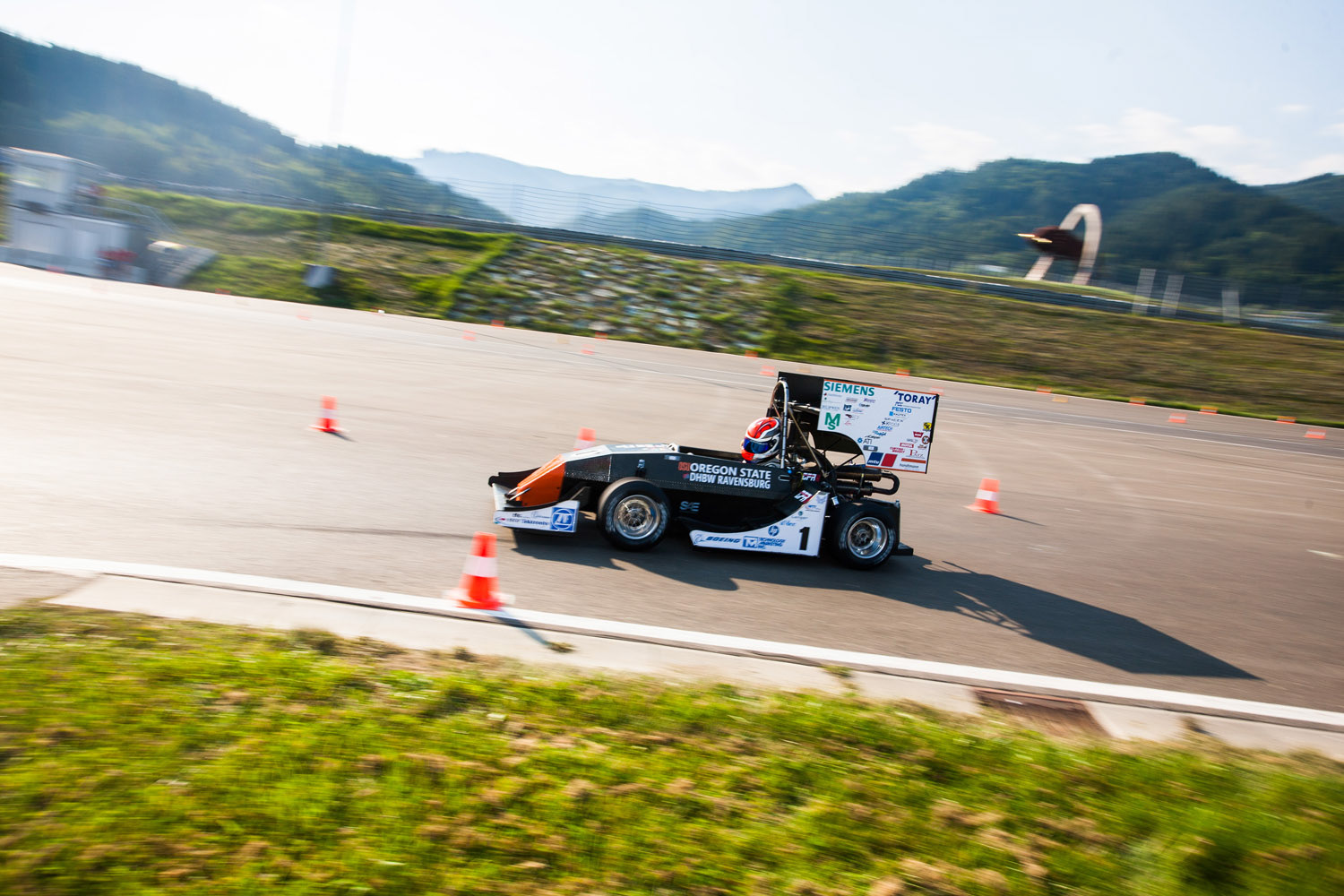 GFR contacted me to create an animated explainer video that would be used during their live presentation at their competition in Germany. 
-3D Modeling of the track and race environment
Below is a bit of a breakdown showing my process for creating this piece:
1. STORYBOARDING
GFR came to me with a concept for a 40-second explainer graphic that highlighted the features of their race car whilst it drove around on a track. I worked with them to flesh out a feasible concept of and we went from there. Below is the rough storyboard I laid out to help guide me through the rest of the process.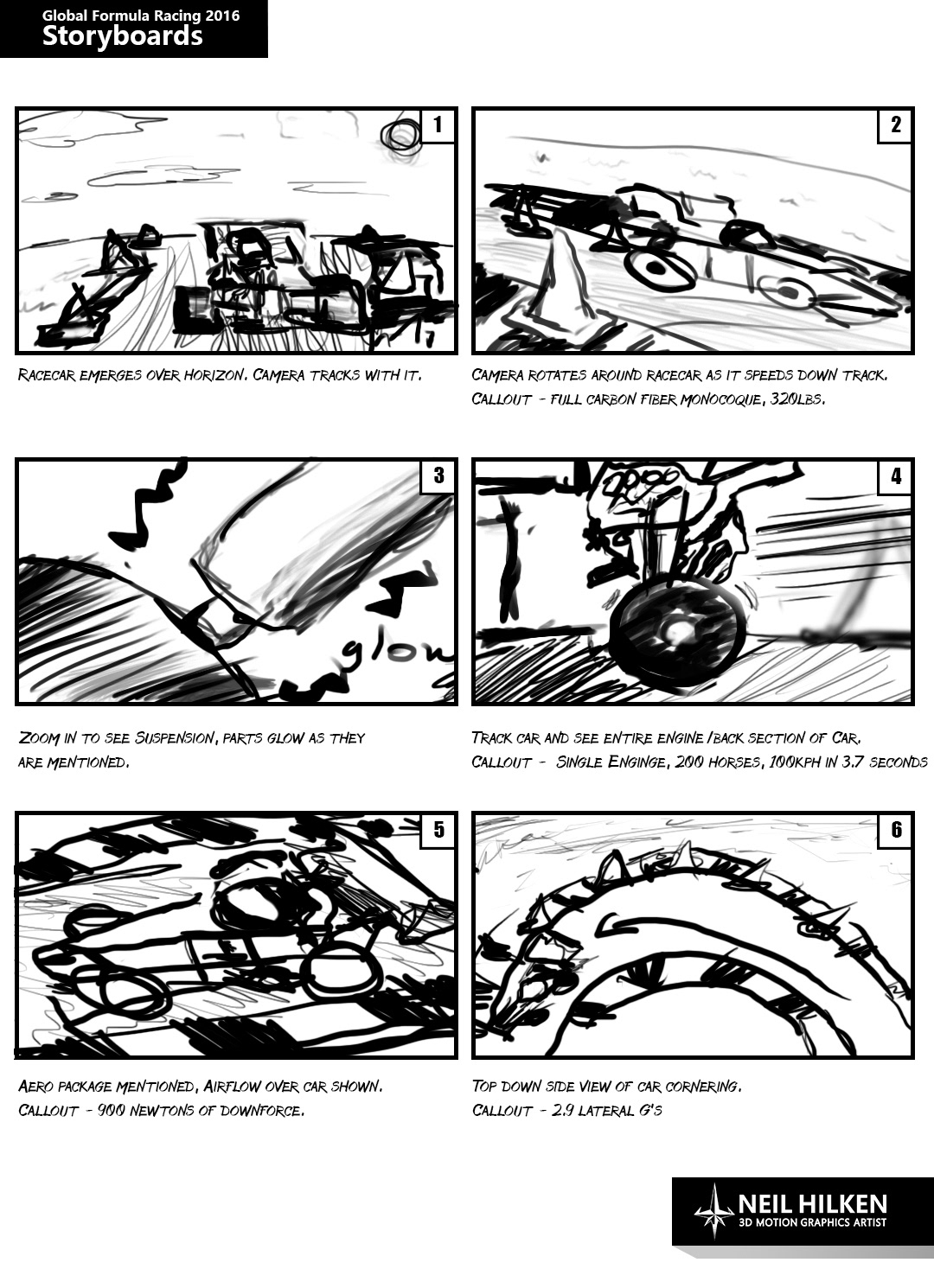 GFR supplied me with their CAD files of the car model, which sped up the process quite significantly, as I only had to create the racetrack, cones, and environment to surround the car in Cinema 4D.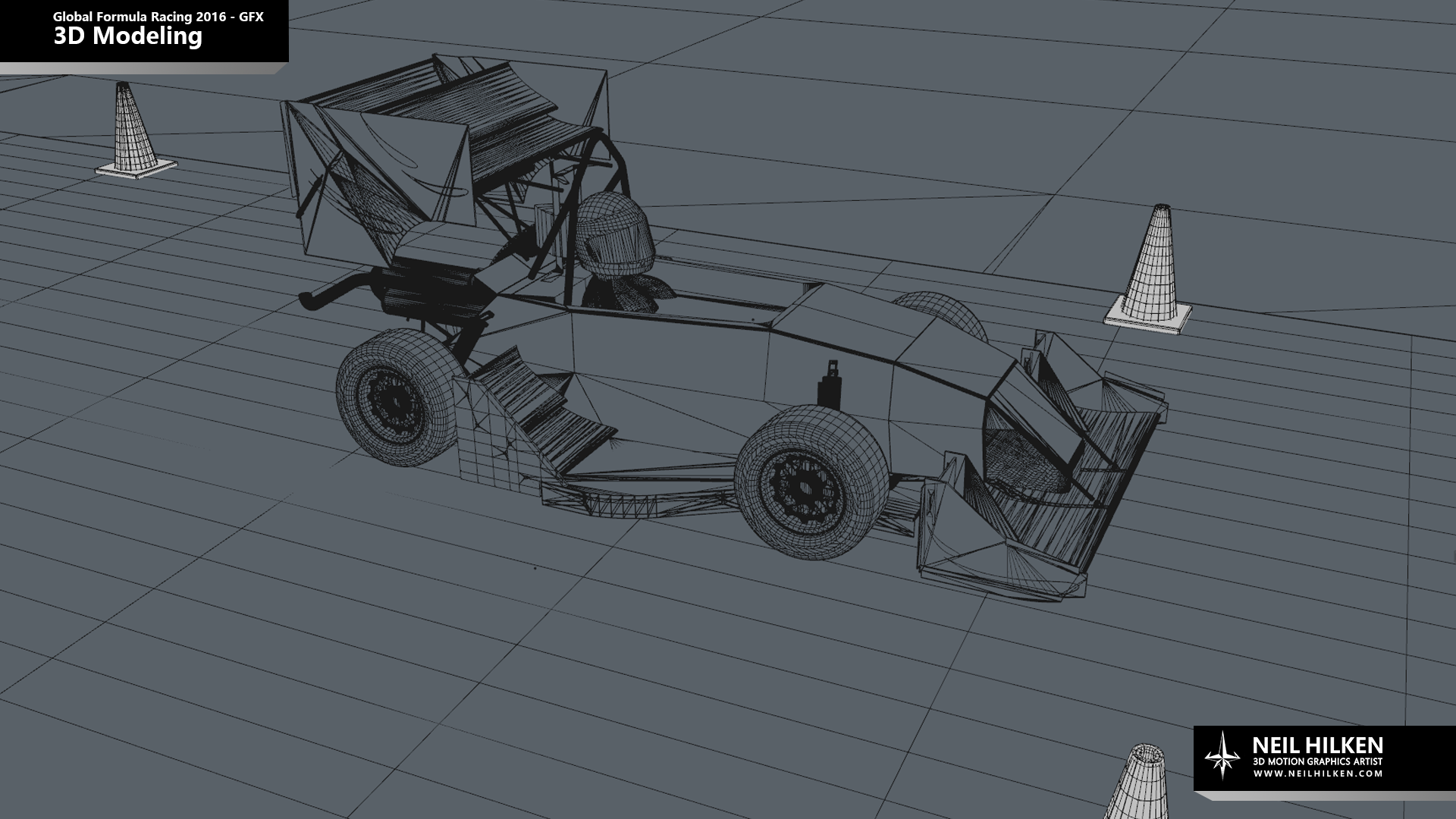 Once the entire scene was created, it was time to work on the camera movements in Cinema 4D. Below is a first round animatic preview I sent GFR to get approval to move forward with texturing and lighting. 
4. Look Development & Other Motion Tests

With approval from GFR for the initial animation, I moved onto look development and other motion tests. I utilized this project as part of my daily render series to test a variety of looks and other motion concepts we could go with.


For rendering, I chose to use Octane Render for Cinema 4D because of its interactive viewport and render speed, which allows for quick visual feedback for developing more look iterations in less time.   Below are the two daily renders I created using the GFR car model as well as some more screenshots of the look development process.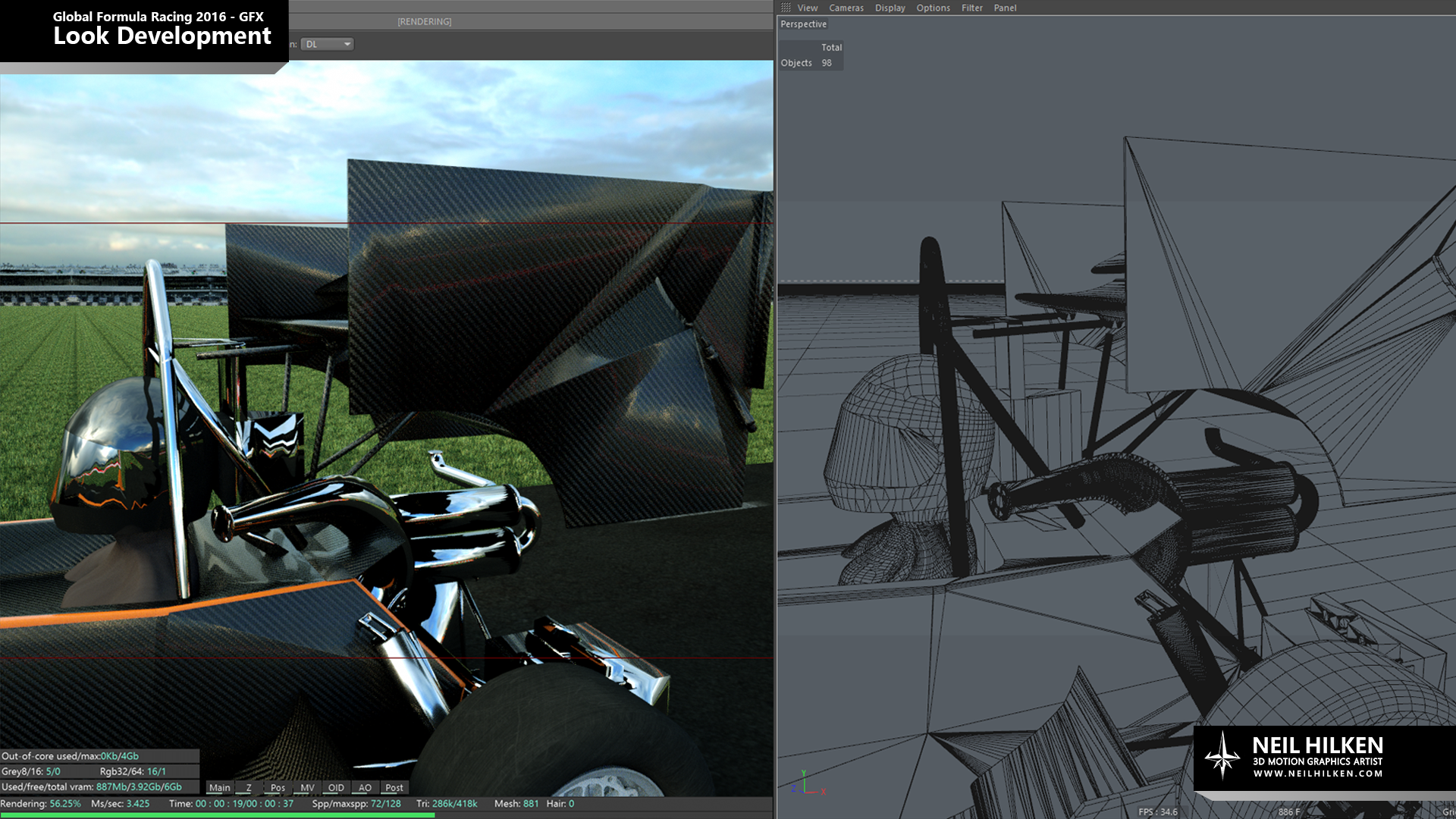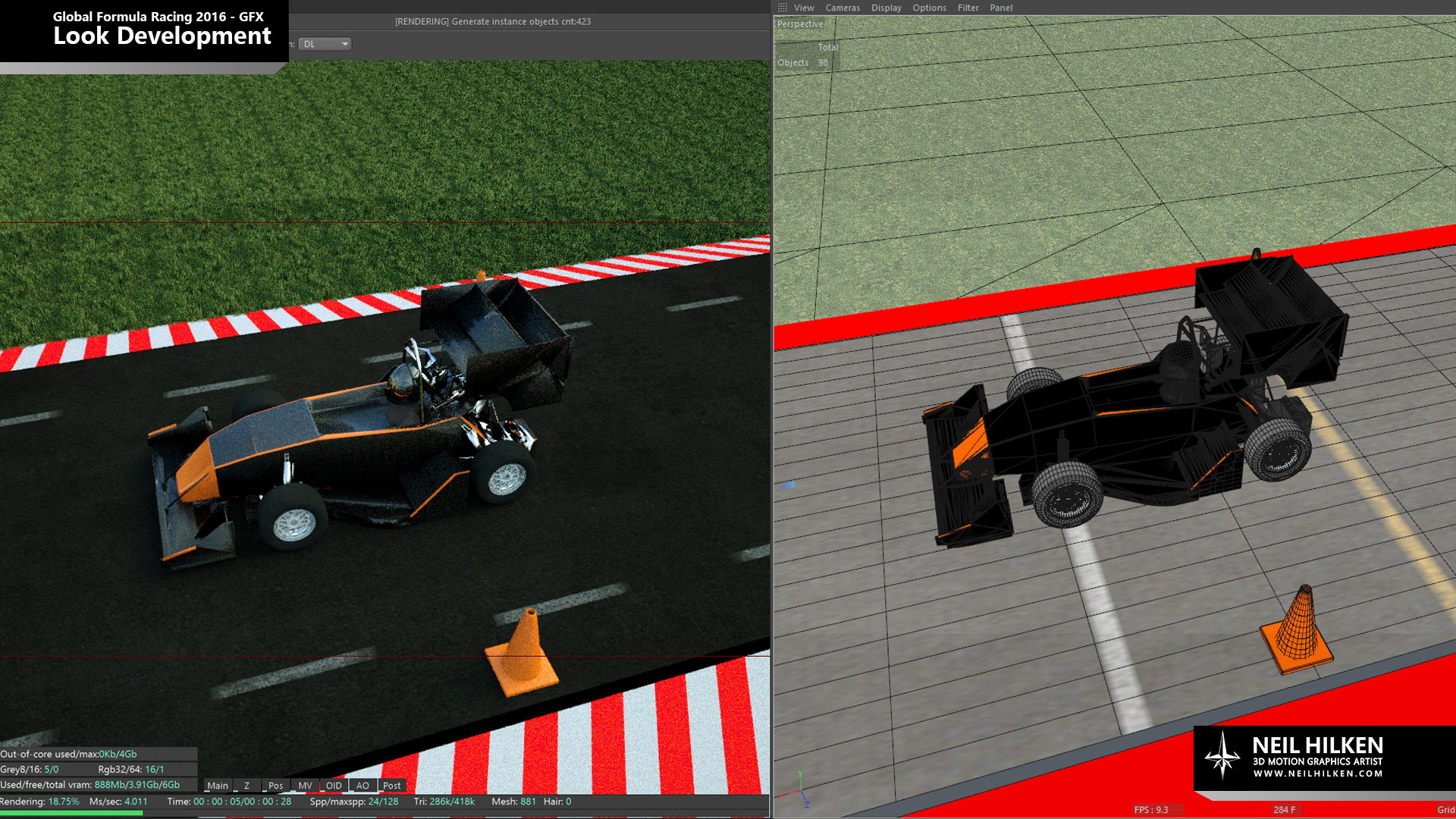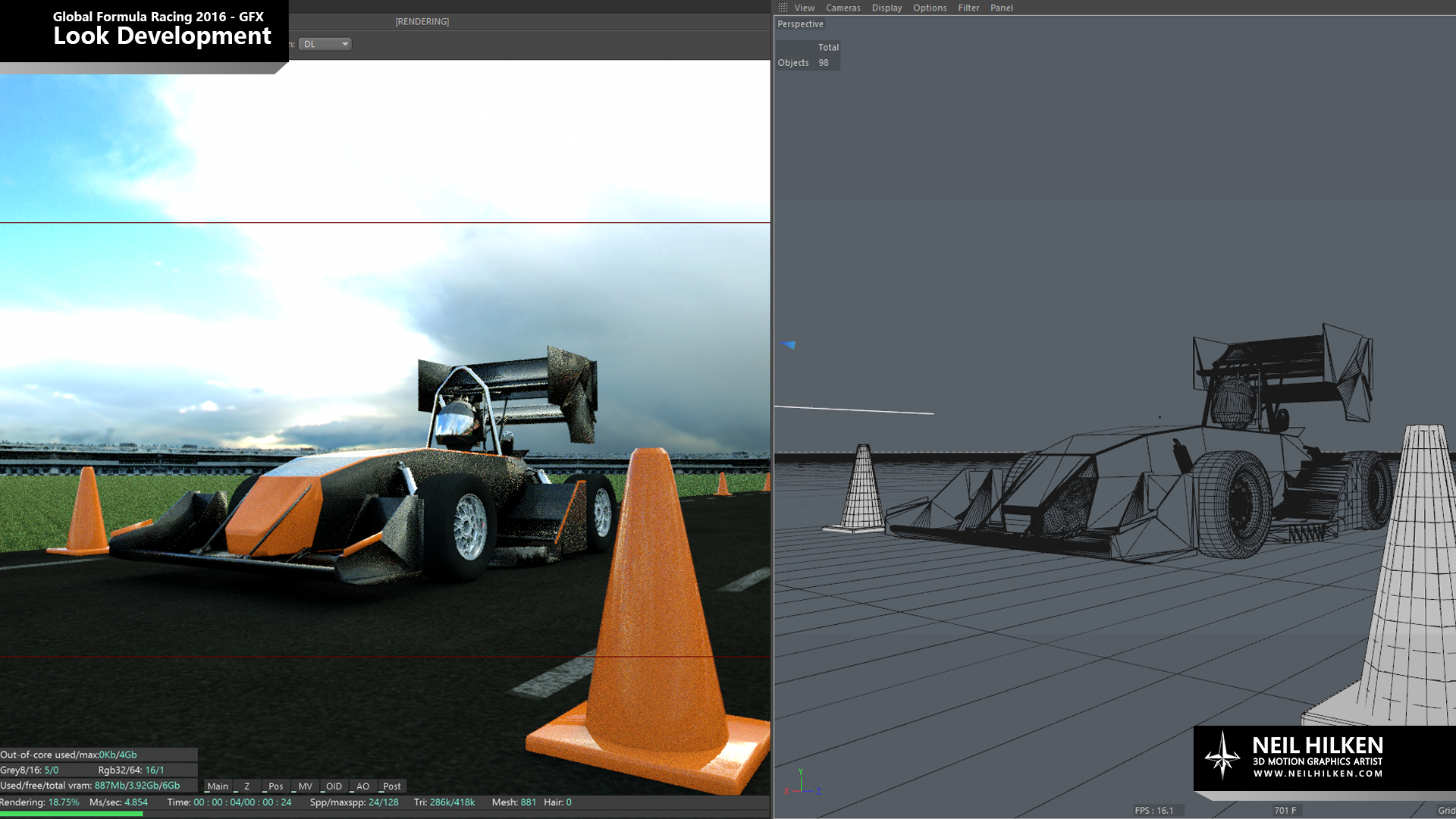 Once the look of the car and track was established, it was time to render out of Cinema 4D and bring the animation into After Effects for compositing. Below are some screen grabs from my After Effects project.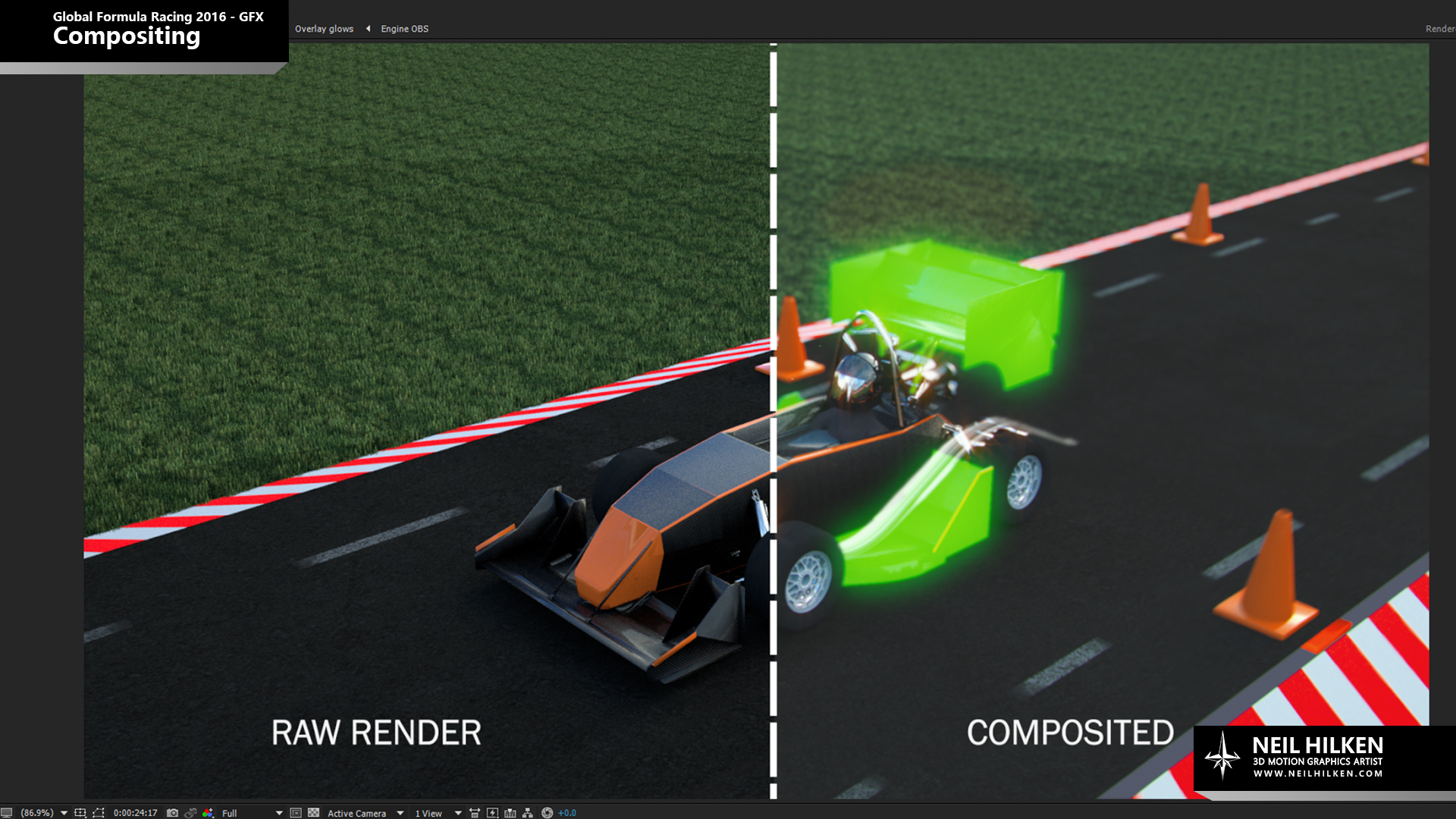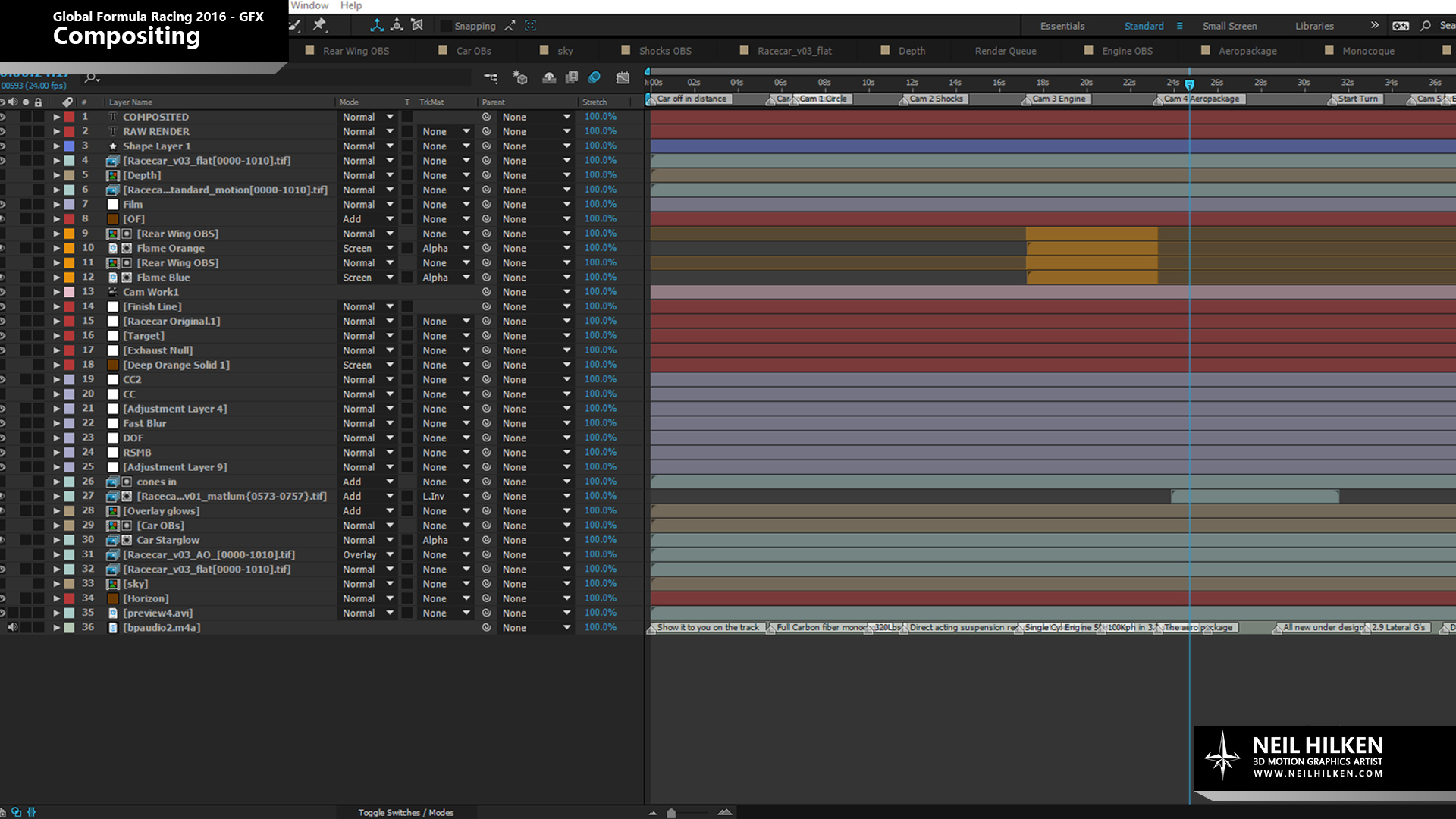 6. Final Frames

Below are some still frames of the final composited animation: